Aug 14, 2020 12:47 AM Central
Tina Chin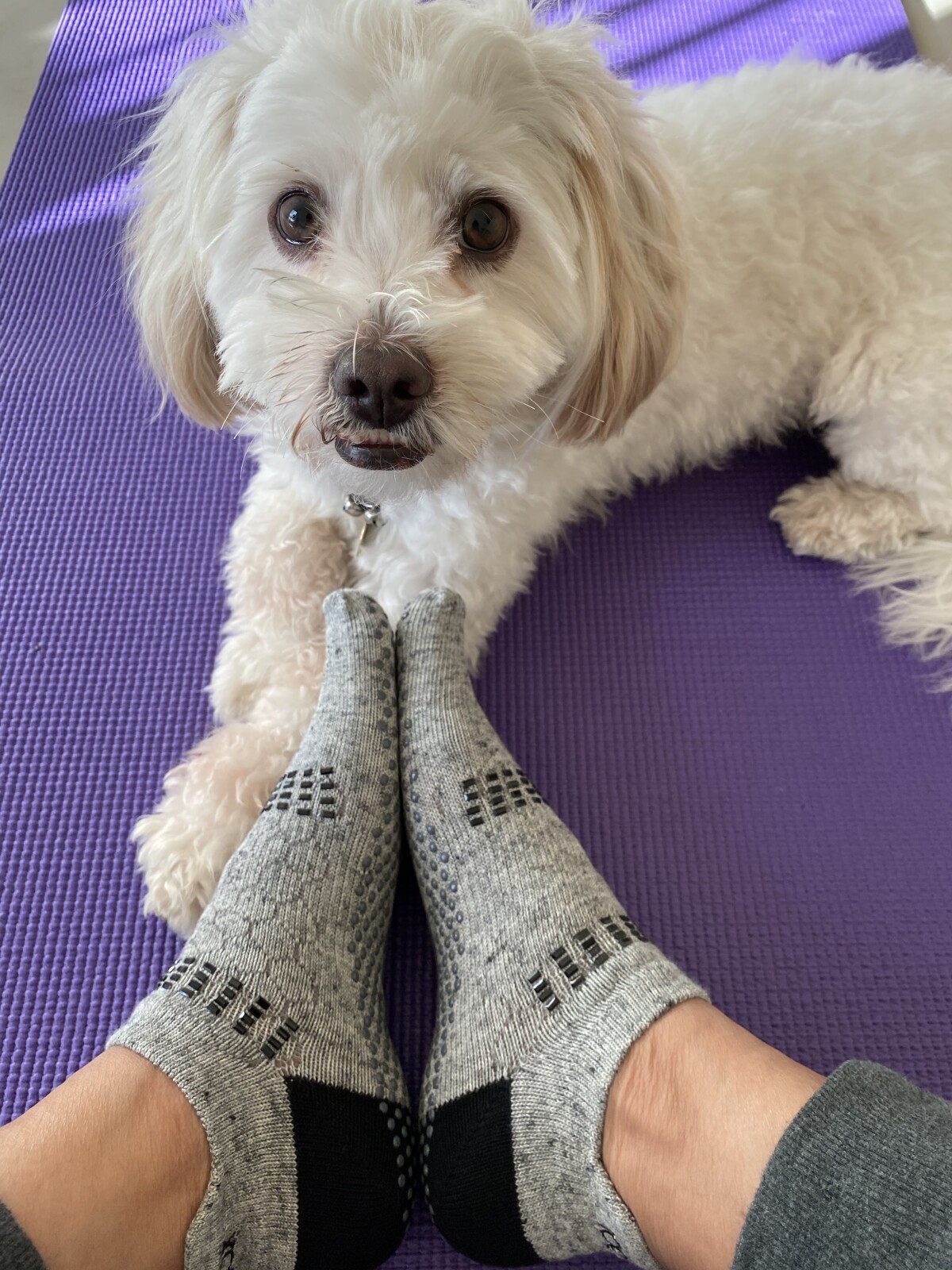 My joints were getting stiff as I am on my feet for at least 8 hours a day at work.
As my feet land on the floor in the morning all 30 joints in my feet ached. My joints were stiff from hips down until I started moving.
I'd been fairly flexible most of my life and since I was standing a lot and I wasn't practising pilates or yoga anymore I needed an alternative. I wanted to be obedient to God's word "You shall have no other gods before Me" Exodus 20:3 so I stopped practising yoga and pilates for a number of years now.
A good friend had told me about PraiseMoves a couple of years ago.
As we entered the new year I decided it was time to say goodbye to sore joints, get moving and flexible again.
God reminded me about PraiseMoves.
I searched Youtube and only found some short videos to try.
Since they were short and I enjoyed the benefits I did them almost every day for 15 minutes and my body as well as my spirit felt so uplifted.
It didn't seem like much, 15 minutes each end of the day. I felt my body strengthen and become more flexible. My wind down stretches in the evening released tight muscles from the day and allowed deeper sleep.
I loved it so much I decided to train as a PraiseMoves instructor.
I began my PraiseMoves journey at the beginning of 2020. I also did a fast which I had never done before. This was also transformational as well introducing the amount of water I drank helped me to realise that the type of water and amount made a big impact on my body at a cellular level.
"For you were bought at a price; therefore glorify God in your body and in your spirit, which are God's"
1 Corinthians 6:20
PraiseMoves has been a beautiful way for me to meditate on Scripture verses from the bible while I stretch.
As we meditate on God's Word it changes us
"My son, give attention to my words;
Incline your ear to my sayings.
Do not let them depart from your eyes;
Keep them in the midst of your heart;
For they are life to those who find them,
And health to all their flesh."
Health = medicine in Hebrew
My mind is being transformed daily by the renewing of my mind with scripture.
Today my body is so much stronger, no more joint aches when I get out of bed. Together with PraiseMoves and the Young Living nutritionals like
Sulfurzyme
,
BLM
(bones, ligaments and muscles) and
Ningxia
my joints are much happier!
I love that I can apply God's word to my life daily and fellowship with others in our online classes.
Here's a few testimonies from some of the ladies
Hi Tina
I love how God leads us through his Word and other people.
Thanks for the other day. It has helped me to sort through some spiritual stuff and it is so freeing.
Michelle A
I've noticed my posture has improved since doing PM classes. My shoulders usually creep up to my ears and when I do live videos, I've noticed my shoulders are down and pulled back
.
During last Wednesday's session, while we were doing the Angel posture, I had a word from God telling me His angels would protect me from covid. I feel safe and don't have to worry about it. Still take precautions, but not worry. Praise our wonderful Lord! Thank you for these sessions, Tina.
Thank you for the session today . I feel so much lighter and really enjoyed reciting the scriptures with you. I feel so much looser in my joints too.
Luan M
Do you have a testimony to share? Share your testimony too in the comments at the top of this blog